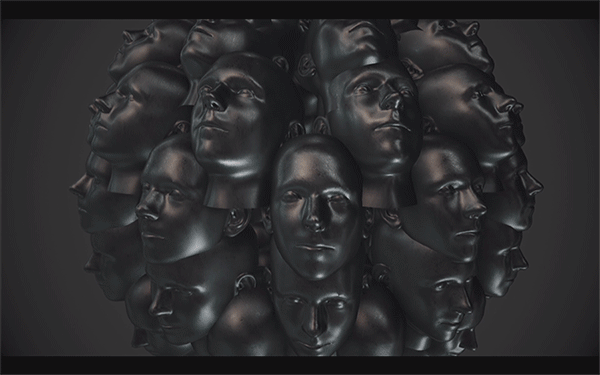 BIO:
Natalia Alfutova is a new media artist with the background in film industry and science. She creates her works at the in­ter­sec­tion of arts, technology, film, performance, and re­search.
Natalia graduated from Moscow State University (Faculty of Mathematics), Higher Director's Courses (film direction), and Moscow Rod­chenko Art School.
Exhibited at The 6th Moscow Biennale of Contemporary Art, La Biennale di Venezia, 8th Cairo Video Festival, Garage, KRINZINGER PROJEKTE (Vienna), MAMM, National Centre for Contemporary Arts, The HTMlles (Montreal). Took part in many other in­ter­na­tional shows, fes­ti­vals, screen­ings, and pan­els in­ter­na­tion­ally.


Exhibitions CV
Exhibitions:
21.06.2019 - 20.10.2019
Installation "Rabbit Heart" at "Futures of love" by Magasins Generaux, Paris
07.06.2019 - 04.08.2019
Installation "FACED2FACED" at Electro museum, Moscow
06/2019
Installation "Rabbit Heart" at Moscow Contemporary Art Center Winzavod
05/2019
Performance "FACED2FACED" at La Biennale di Venezia, Venice
02/2019
Installation "The Hero with a Thousand Faces" at "Body techniques 2.0", Tomsk
2018
Installation "Rabbit Heart" at Ekaterina Cultural Foundation and at Cosmoscow contemporary art fair
2018
Installation "The Hero with a Thousand Faces" at Gikpicknick, Sankt Petersburg; Ars-Electronica, Linz
2018
performance 'Geopsyche' Science Festival Vladivostok
2017
Installation "The Fourth Avatar" at KRINZINGER PROJEKTE, Vienna
2017
'Please Listen!' poetry video art 8th Cairo Video Festival, 48e Poetry International festival Rotterdam Delete TV,
2017
Installation "You cannot hide" at The Festival of Light, Gatchina
2016
Installation "The Fourth Avatar" at the The HTMlles, Montreal
2016
'Please Listen!' poetry video art
2016
Installation "The Fourth Avatar" at Multimedia Art Museum, Moscow at exhibition RODCHENKO ART SCHOOL. 10 YEARS
2016
Installation "The Fourth Avatar" at National Centre for Contemporary Arts at Dada Festival
2016
Installation "Parallel Program" Center Mars
2015
Installation "A Cloud in Trousers" Mayakovsky Museum
2015
Interactive installation "The Inner Side Of White" Jewish Museum and Tolerance Center
2015
Installation "The Glass Beat Field" 6th Moscow Biennale of Contemporary Art
2014
'Please Listen!' poetry video art Official selection: BIDEODROMO International Experimental Film Festival, FILM MIAMI FEST / BEST SHORTS WORLDWIDE, Goa Short Film Festival
2014
'Poetry Moves' dance-poetry performance for the Garage Museum of Contemporary Art (Moscow)
2013
'Quite Blood' dance video art